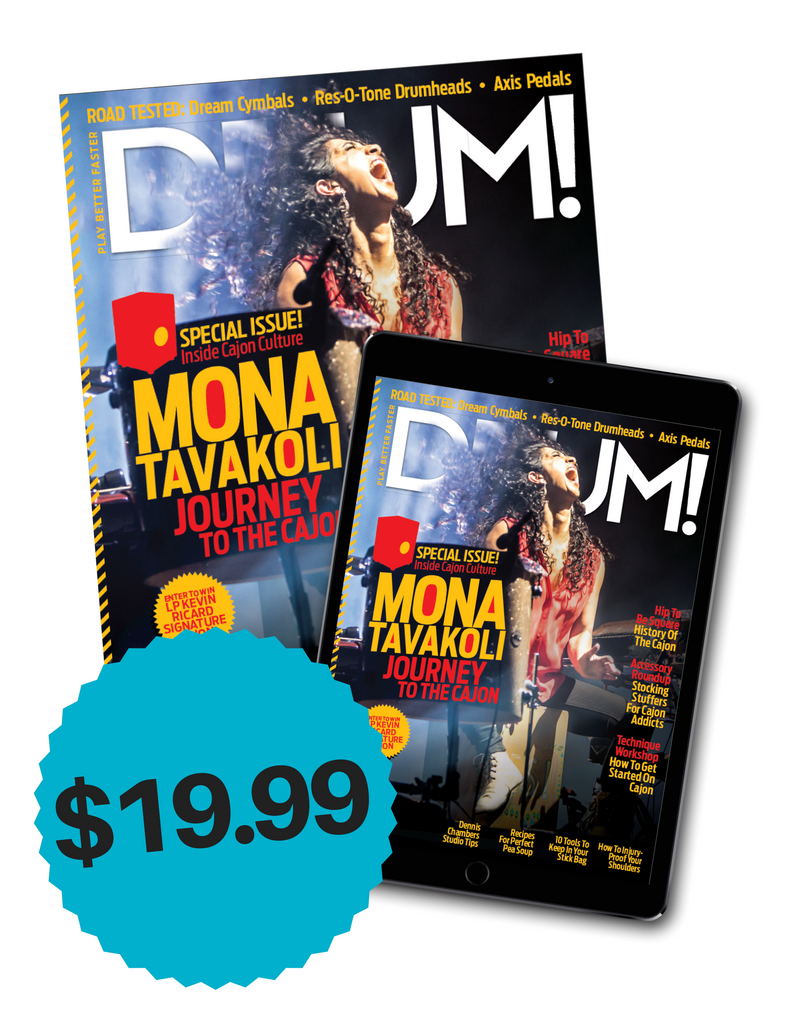 DRUM! Subscription Special for HLAG
Sound your best with the help of Drum Magazine! Each thick & immersive quarterly issue features studio tests of top new gear, comprehensive news of the latest products, profiles and interviews with your favorite drummers of all eras, and clear and concise advice and lessons, all by top professionals. Plus, you get free 24/7 access to the digital edition, related videos, and exclusive downloads.
When you subscribe you will get:
The print edition mailed to your door each quarter
The digital edition to download to your computer, tablet, or smartphone each quarter
For Delivery Outside the U.S.
If your subscription includes magazine delivery to Canada, an additional charge of $1.25 per issue will be added to your order as shipping at checkout; for all other international destinations, the additional charge is $2.50 per issue.
---
Share this Product